The Maan Laminating Index Station is a high-quality semi-automatic laminating system for flat panels. The robustly developed buffer rack is driven from the rear to the front after a signal from the foot pedal. The operator can take off the top plate, after which the rack will return to its fixed position at the back. This process can be carried out once or twice per panel, depending on whether a double or triple laminate is to be produced.
USPs
+ Easy and precise positioning of large sheets on the moistened substrate
Interested in further information on the [wpbb post:title]?
Then download the technical data sheet.
The Laminating Index Station is equipped with a stop bar, against which the operator can lay the panel tightly, so it is positioned properly at all times, and a tidy result is achieved. The operator then pulls the panel over the glued material with a so-called shuttle. During this process, he uses the side guide that ensures that the panel also remains positioned on the side.
The Maan Laminating Index Station has an open and functional design, so materials to be fed into the machine can be easily loaded into the station. Loading is possible from the rear or from the side. The Laminating Index Station is guided over floor-mounted rails, guaranteeing constant operation of the system. The rack is designed in such a way that materials on pallets can be loaded directly into the system.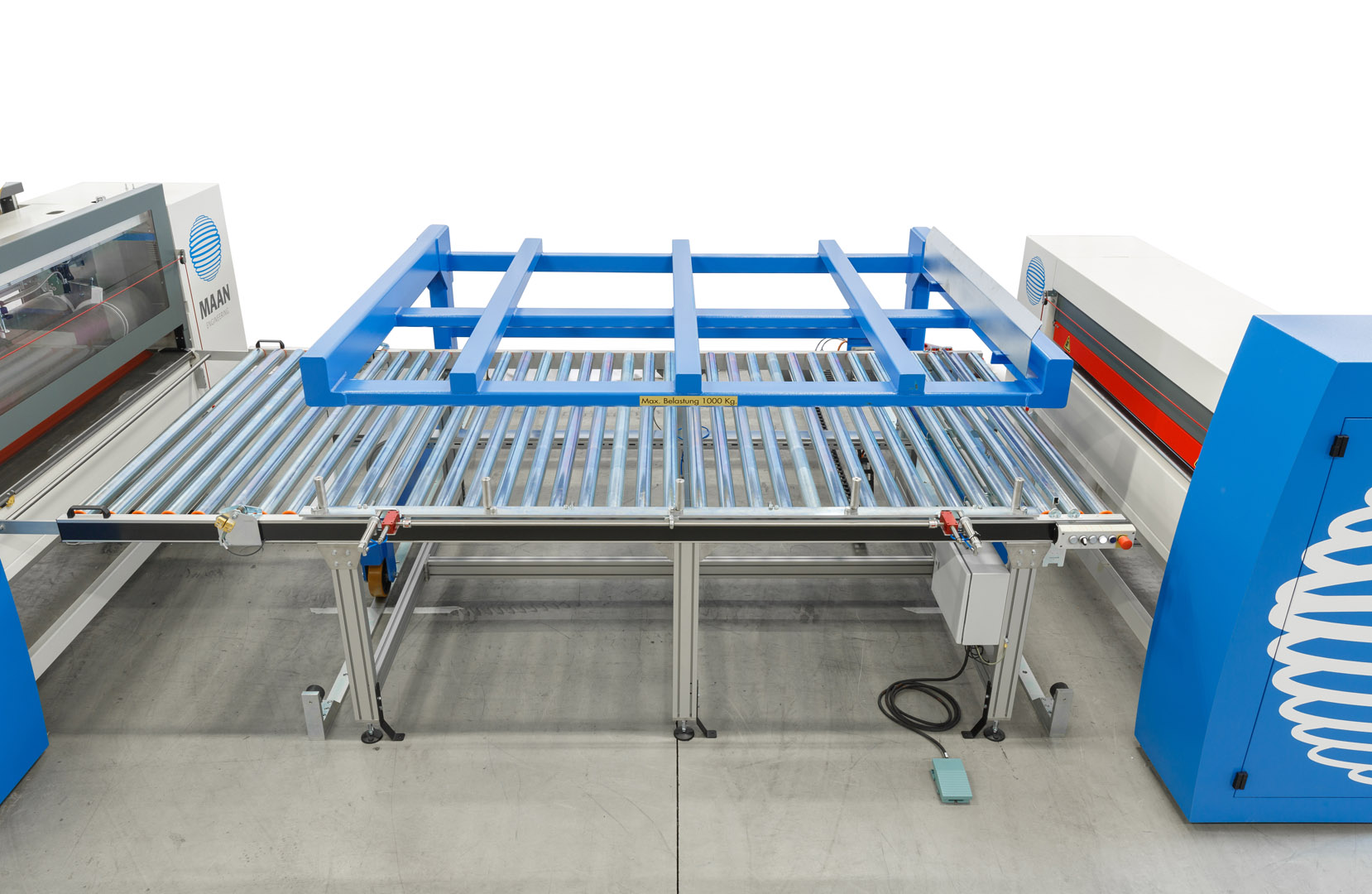 Learn more about [wpbb post:title]? Please contact our sales team.