Maintenance
By maintaining your adhesive machines properly, you ensure a reliable production process, high product quality and a longer lifespan of your machines. Maan Engineering offers the possibility of concluding a service agreement.
Our team of technicians will then carry out regular preventive maintenance on the essential parts of your machine. The aim is to ensure the operational availability of the machine and to relieve you of the burden of maintenance and repair. This also involves us looking together with you on-site at where processes can be optimised. Maan Engineering has an internationally trained team of maintenance engineers at its disposal. Thanks to the optionally installed Remote Engineer, Maan Engineering simply logs on to the machine's controller. Worldwide!
In the areas strategic to Maan Engineering, we also have access to a network of distributors who carry out maintenance on your machine.
Service
The difference between maintenance and servicing unclear? That's definitely not the case at Maan Engineering. Whereas maintenance at Maan Engineering primarily focuses on the electrical and mechanical side of the story, our service programme is mainly geared to the process. From business contacts showing their initial interest, to business relations who have been a customer for years already, we love to partner them in optimising their processes.
Our experienced product managers and R&D department assess together with you the functioning and behaviour of the machines and the materials to be used. Before we offer you equipment, you always do a feasibility test at Maan Engineering. This test involves zooming in on adhesive usage, the quality and duration of adhesion, and the desired process and production parameters. But even once the equipment has been installed at your site, the product managers regularly visit you to optimise the process.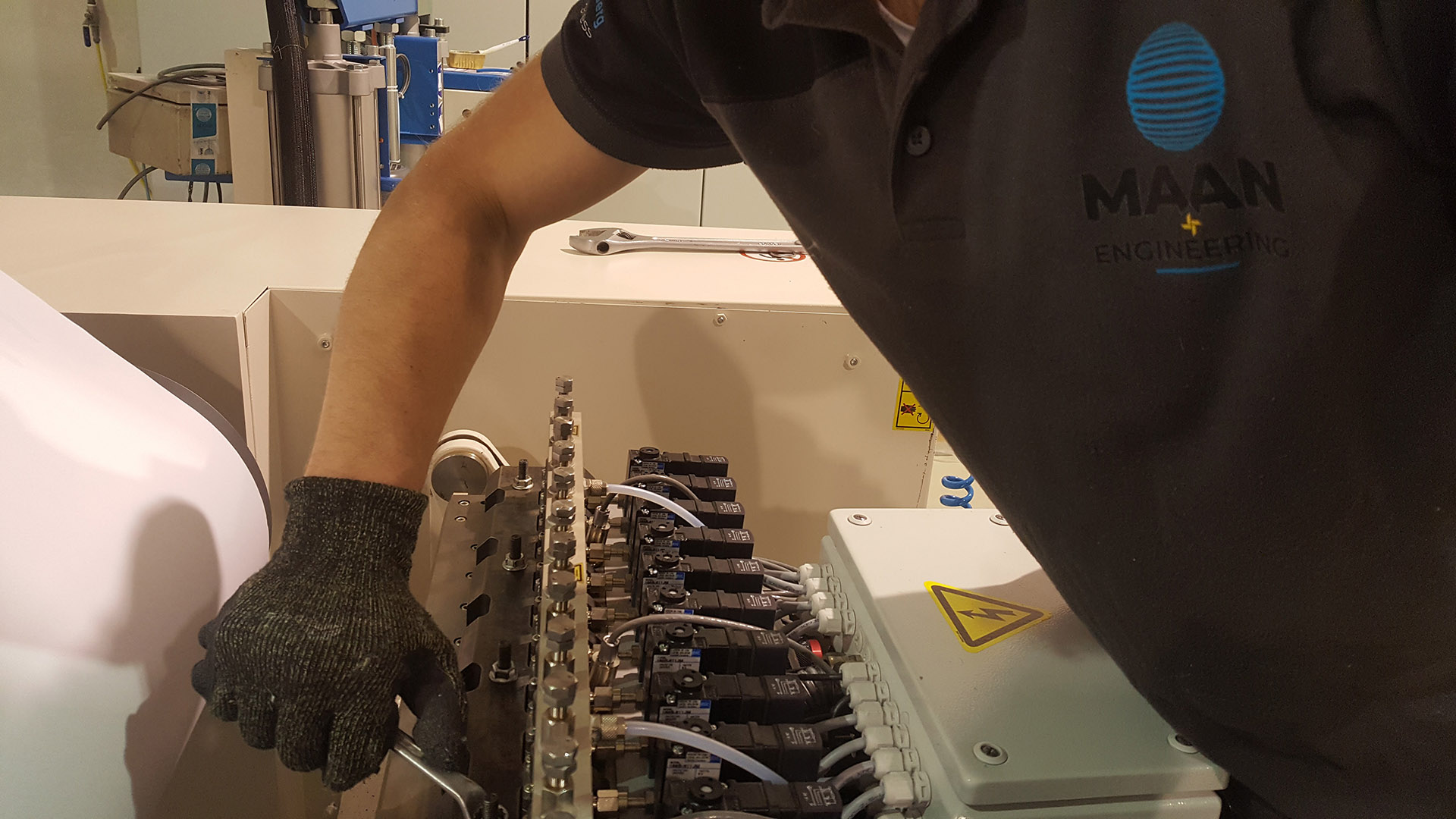 Learn more about this subject? Please contact our sales team.