Maan Laminating Index Station
Het Maan Laminating Index Station is een kwalitatief hoogwaardig semi-automatisch lamineersysteem voor vlakke panelen. Het robuust ontwikkelde buffer rack wordt, na een signaal vanaf het voetpedaal, vanaf achter naar voren gereden. De operator kan de bovenste plaat afpakken, waarna het rack zijn vaste positie achteraan weer inneemt. Deze handeling kan een of twee keer per paneel worden uitgevoerd, afhankelijk van dubbel of tri-laminaat.
USP's
+ Eenvoudig en precies grote sheets positioneren op het benatte substraat
Benieuwd naar meer informatie van de Maan Laminating Index Station?
Download de technische datasheet.
Het Laminating Index Station is uitgerust met een stop bar. Dat is een aanslag waar de operator het paneel strak tegenaan kan leggen, zodat het paneel te allen tijde goed gepositioneerd wordt en een net resultaat ontstaat. De operator trekt vervolgens het paneel over het belijmde materiaal heen met een zogenaamde shuttle. Tijdens dit proces maakt hij gebruik van de zijgeleiding die zorgt dat het paneel ook aan de zijkant gepositioneerd blijft.
Het Maan Laminating Index Station heeft een open en functioneel ontwerp, zodat toe te voeren materialen op een eenvoudige manier in het station kunnen worden ingeladen. Dit kan zowel vanaf de achterkant als van de zijkant. Het Laminating Index Station wordt op de vloer geleid over een rails, die constante werking van het systeem garandeert. Het rek is dusdanig opgebouwd dat materialen op pallet direct in het systeem kunnen worden ingeladen.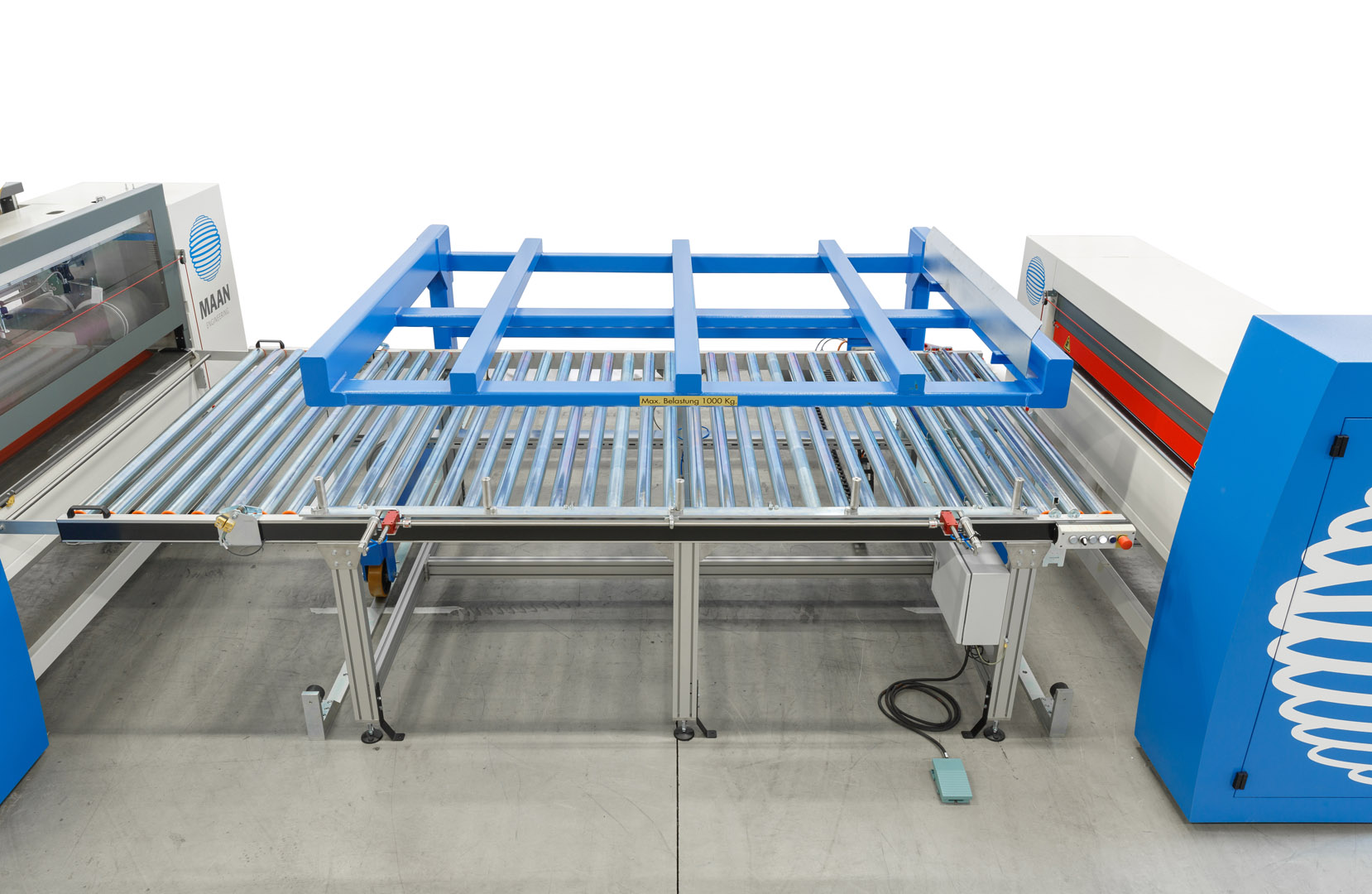 Wilt u meer weten over de Maan Laminating Index Station, neem dan contact op met ons Sales Team.