The Hotmelt Coating Station applies high-quality hotmelt coatings to paper and foils at high speed. The ease with which you swap out coating thicknesses and coating patterns means the Hotmelt Coating Station can be used for a wide array of applications. A controlled bonding process around the station is the result.
COATING HEAD
The basis of the Hotmelt Coating Station is the Coating Head. Highly accurate dosing is guaranteed thanks to three individually driven pumps. The Coating Head is suitable for various types of nozzles, such as the DieRect Roller Nozzle and the SlotNozzle, in the highest coating quality and the best end product.
UNIQUE – 3 INDIVIDUAL PUMPS
The Coating Head is equipped with three individually driven pumps, allowing the glue to be applied faster and more homogeneously over the whole width. This facilitates adjustment of the gluing pattern. The setting of the coating weight is coupled to the web speed. The coating weight remains constant, even with changing web speeds.
DIERECT ROLLER
The patented DieRect Roller Nozzle has a hardened shaft that eliminates hard contaminants from the glue. The adhesive is extruded directly onto the substrate and smoothed on the substrate by the shaft, resulting in extremely thin coatings without streaks or thickness tolerances. The easy swapping of nozzles ensures that patterns are fairly easy to adjust.
USPs
+ Accurate versatility
+ Uniform dosage
+ Patented application technology
+ Controlled adhesive supply
+ Smart Melt-On-Demand pre-melter
+ Rapid pattern change
Interested in further information on the Hotmelt Coating Station?
Then download the technical data sheet.


TEMPERATURE-CONTROLLED GLUING CIRCUIT
The Hotmelt Coating Station is combined as standard with a melt-on-demand Drum Melter 200 and a Tank Melter 65 glue buffer upline of the Coating Head. This combination ensures a controlled supply of glue at the right application temperature. Any slight deviations from the working temperature of the adhesive has a major influence on the viscosity of the adhesive and thus on the quality of the coating.
SLOTNOZZLE
Standard and simple principle for hotmelt extrusion. The adhesive is extruded onto the substrate through the SlotNozzle via the pre-mixer and the heated hose. The glue patterns from the SlotNozzle are determined by 'shim plates'. These are easily interchangeable and patterns can therefore be quickly adapted or swapped out.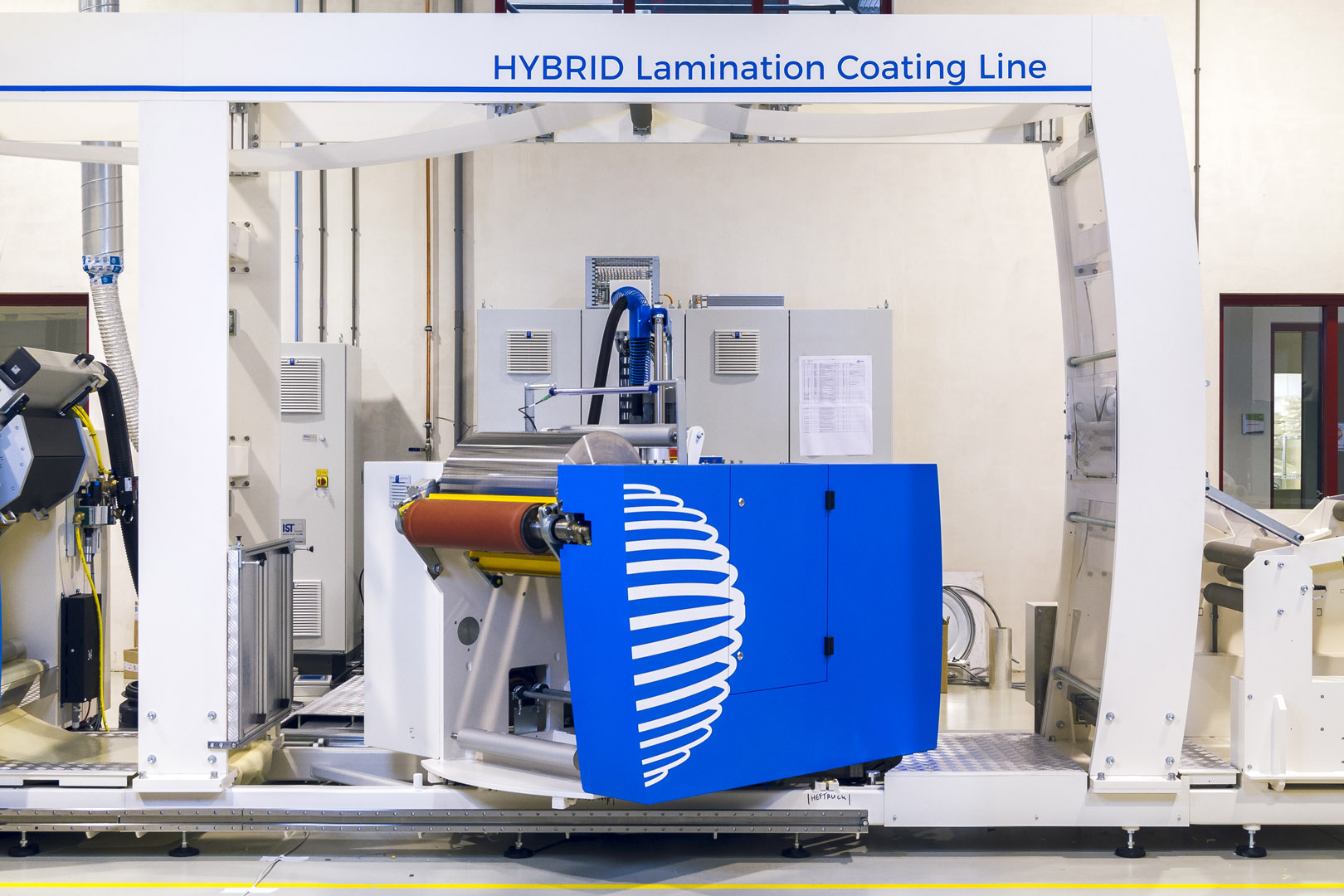 Learn more about the Hotmelt Coating Station? Please contact our Label Coating sales team.