The punch/perforation station is based on a rotating punch. The system can be used to apply perforation zones with repeat dimensions, and is driven by an independent servo system. It makes use of hydraulic load cells for pressure regulation, and has a simple die-swapping system with a nylon plate guide that features an adjustable angle.
USPs
+ Can be integrated in several sections of the Label Coating process
+ Side-mounted changeover system is optional
Interested in further information on the Diecutting Station?
Then download the technical data sheet.
Op al onze machines is een uitgebreide keuze aan opties beschikbaar. Tijdens het samenstellen van uw machine is er een mogelijkheid om opties toe te voegen aan uw configuratie.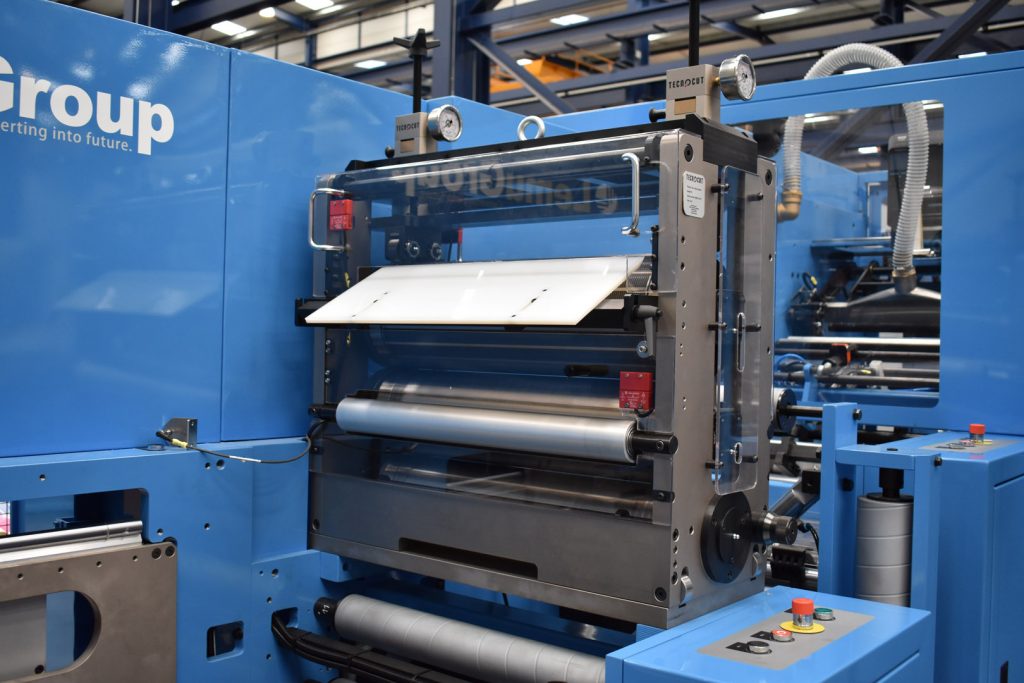 Learn more about the Diecutting Station? Please contact our Label Coating sales team.