Brush Station – Cross Brush
When a coating has to be applied to materials with contamination on the coating surface, it is advisable to first brush the contamination off the material. Where the process requires extreme precision, a Cross Brush can be used, equipped with a Wandres sword brush. This brush system brushes the product at right angles to the conveyor direction. The effectiveness of the sword brush derives from the innovative Ingromat® technology. With each new stroke, the brush is supplied with the Ingromat® liquid that has both antistatic and adhesive properties. This means its fibres collect all particles, which are then removed by suction in the Brush Station.
USPs
+ Bristles always wear evenly
Interested in further information on the Brush Station – Cross Brush?
Then download the technical data sheet.
Bristles and single or double brush
The effectiveness of the brush technology can be determined by the type and quantity of Ingromat® material, the height of the bristles and the pass speed of the panel. In addition, we offer a double brush that may comprise different materials positioned alongside one another. These brushes rotate in opposite directions. The stiffness of the bristles can be varied.
The sword brushes are single-sided as standard, but double-sided versions are also available. In this case, the material is brushed on both sides at the same time. The Double Brush can also be designed in a double version with two brushes being positioned behind one another.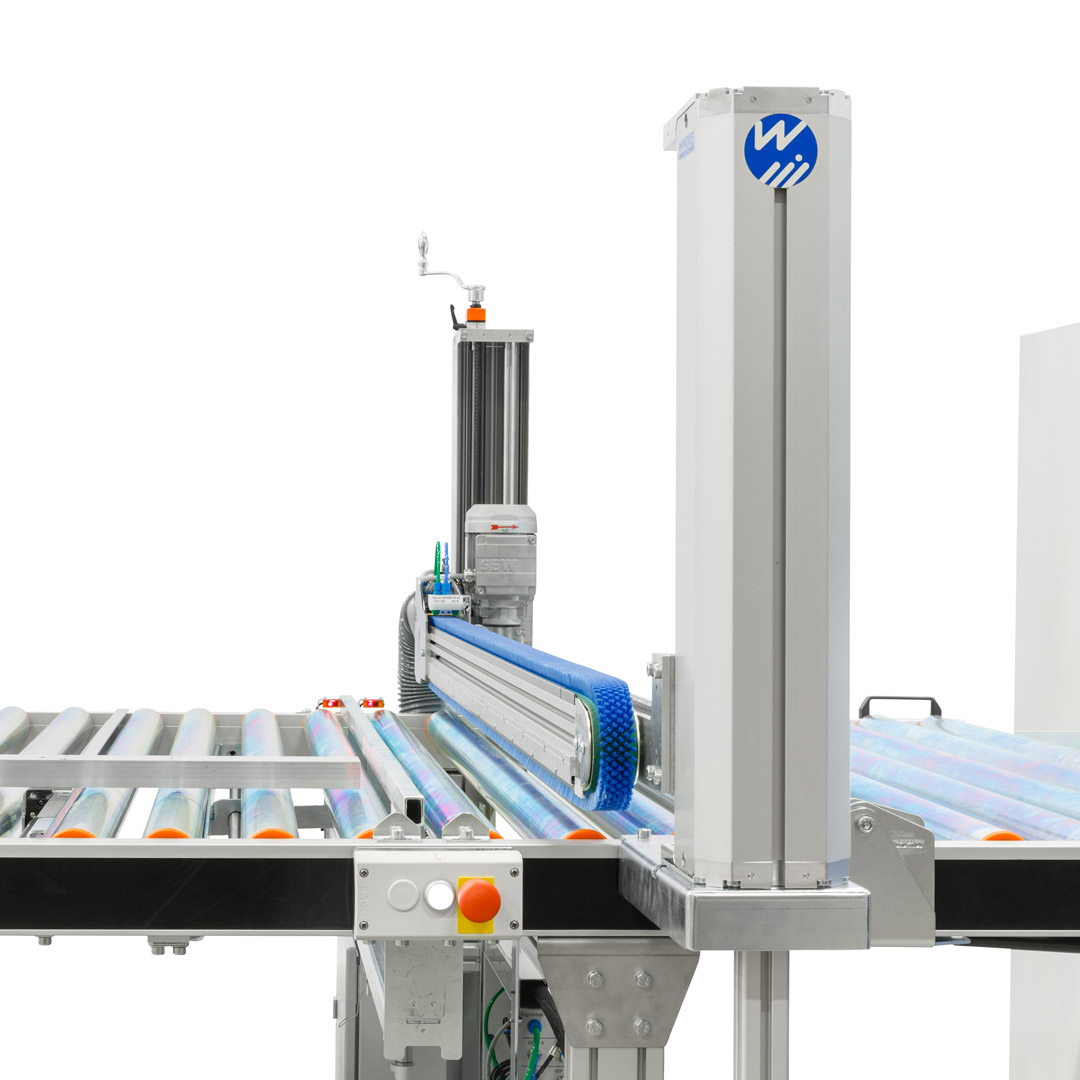 Learn more about Brush Station – Cross Brush? Please contact our sales team.