Wanneer er coating aangebracht wordt op relatief koude materialen, is het verstandig om deze materialen voor te behandelen middels infrarood verwarming. De adviestemperatuur voor een goede hechting van hotmelt op een paneel ligt tussen de 20 en 35 graden. Een groot voordeel van IR-verwarming is dat er geen lange opstarttijden nodig zijn. Ten opzichte van de conventionele droog- en verwarmingstechnieken levert dit een grote tijdwinst op.
USP's
+ Snelle opwarmtijd
+ Uitvoerbaar met een ΔT regeling voor procescontrole
Benieuwd naar meer informatie van de IR Station?
Download de technische datasheet.
Afstemmen op de aplicatie
Voor elk proces wordt bepaald welke IR-straler en welke golflengte het meest geschikt zijn voor uw toepassing om u zo de energiezuinigste oplossing te kunnen aanbieden. Onder IR-toepassingen ziet u voorbeelden van door ons uitgevoerde projecten.
Door de precisie waarmee de processen kunnen worden geregeld bereikt u een snellere droging en betere verlijming of versmelting. Met als gevolg een betere productkwaliteit en vermindering van productierisico's en productafval. Met name verlijming van moeilijke materialen, die onder trek- of duwspanning staan, gebogen oppervlakken en massaproductie kunnen veel baat hebben bij infrarood verwarming. Randen en hoeken die bij onvoldoende droging van lijm los kunnen laten, houden door snellere droging een betere hechting.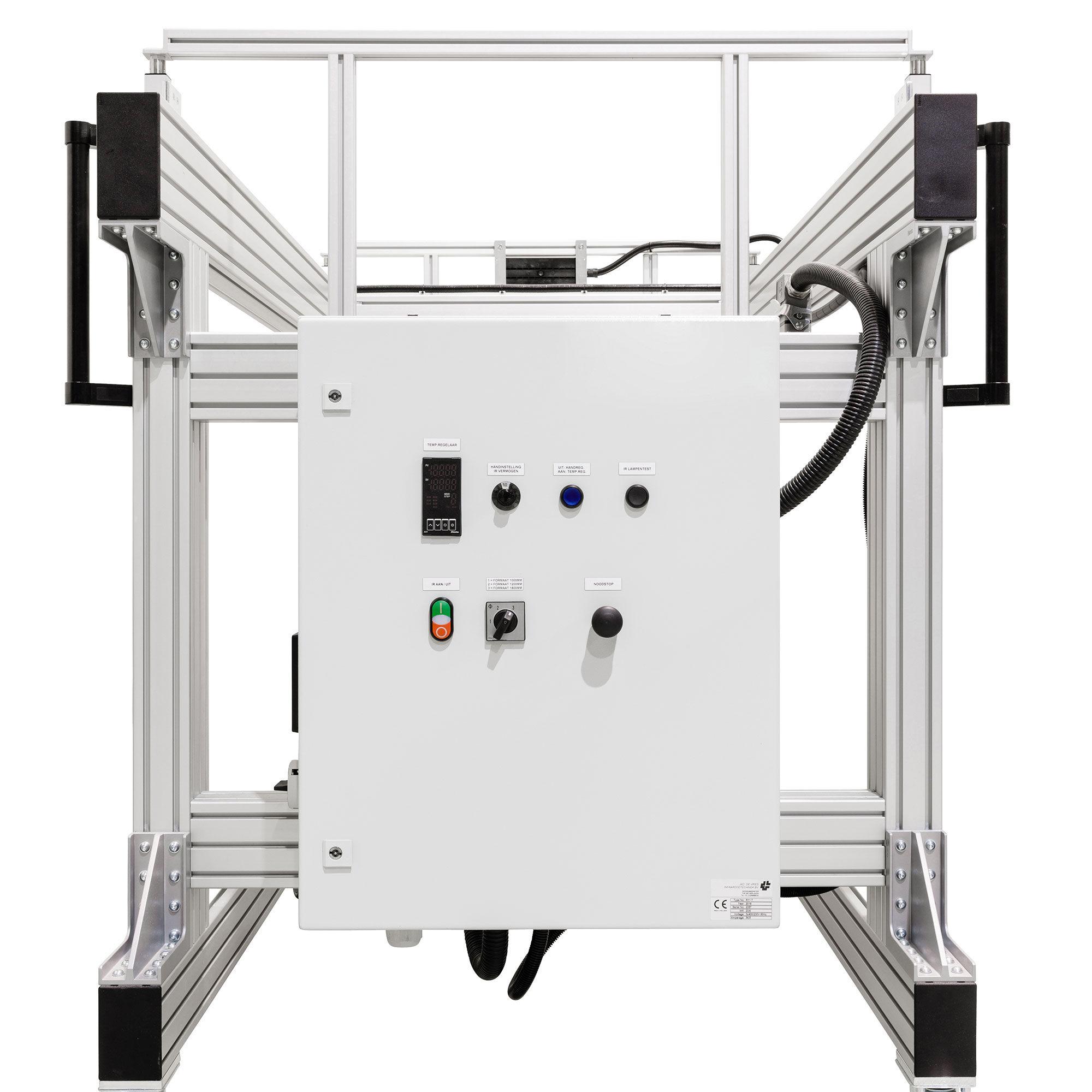 Wilt u meer weten over de IR Station, neem dan contact op met ons Sales Team.