The Maan Unwind Station is a premium station for the input of flexible materials on rolls, such as paper and foil. The station is crucial in the Maan Coating Lines, and ensures that the materials are input at the correct tension, speed and position. In addition, materials can be pre-treated in the Unwind Station, for effective processing in the remaining coating process. Process control and coating quality were the key starting points for development of this station. The Unwind Station uses an air-expansion winder shaft with safety chucks. Combined with the pneumatic loading arms, this results in a simple process for loading and unloading rolls of material. The thickness of the unwind roll is monitored constantly by a diameter sensor connected to the central controls.
USPs
+ material input at controlled tension and speed using web tension control system
+ pre-treatment of materials possible
+ web edge control system
Interested in further information on the Unwind Station?
Then download the technical data sheet.
Position and tension control
The Maan Unwind Station is equipped with various tools to ensure the web is inserted in its optimal state. The web tension control system ensures that the material is inserted at the correct tension. The station is fitted at the end with a nip-roller, which provides extra control of the web tension. In addition, the station is fitted with a web edge control system. This system constantly controls the web position, adjusting it where necessary, to guarantee that the web is fed into the coating pattern straight. To ensure optimal process control, the controls for web position and web tension are connected to the other stations in the production line and the central controls.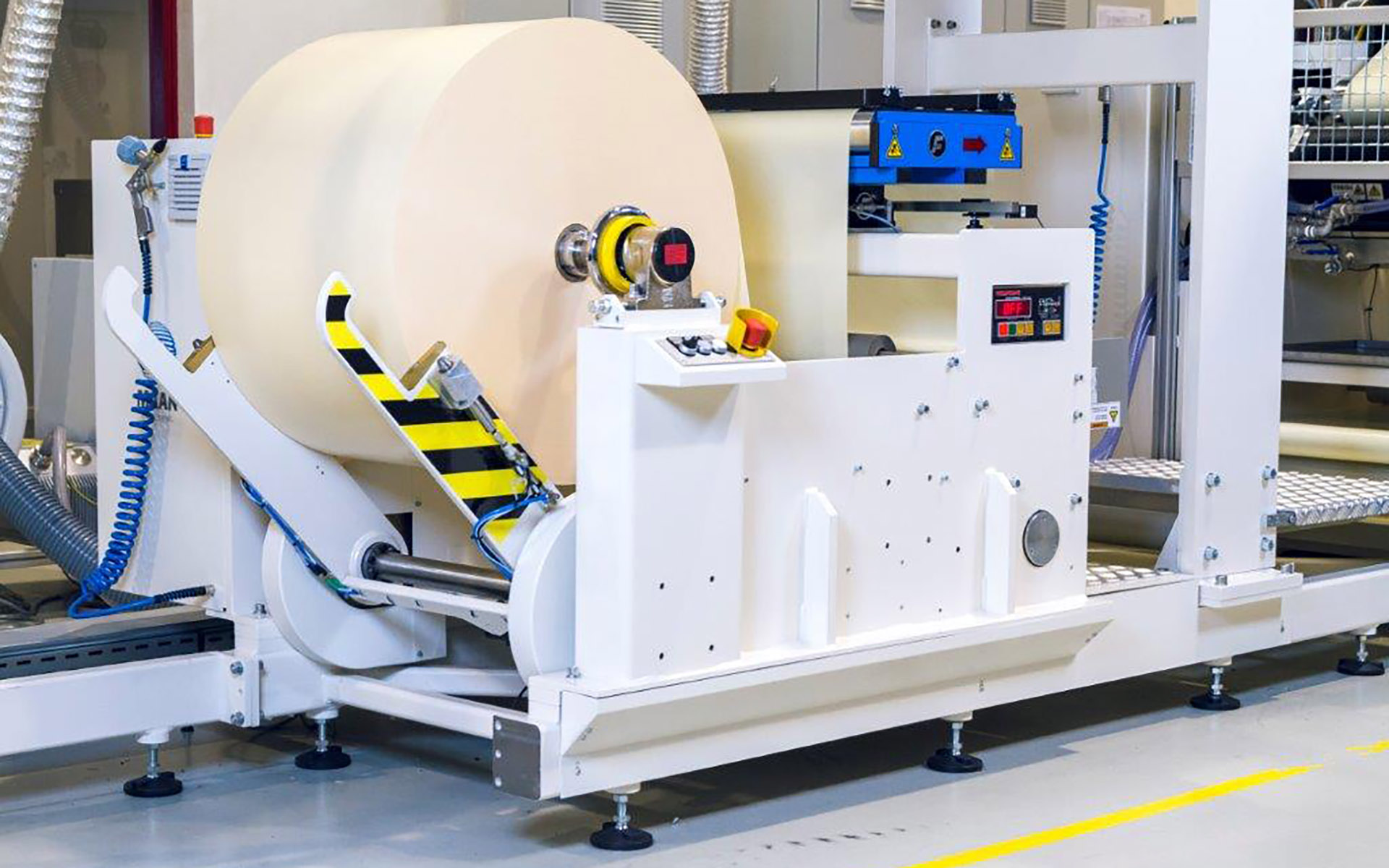 Learn more about the Unwind Station? Please contact our Label Coating sales team.