The Maan Rewind Station is a premium station for rewinding coated flexible materials on rolls, such as paper and foil. The station is crucial in the Maan Coating Lines, and ensures that the materials are rewound in a high-quality way at the correct tension. Process control and coating quality were the key starting points for development of this station. The Rewind Station uses an air-expansion winder shaft with safety chucks. Combined with the pneumatic loading arms, this results in a simple process for loading and unloading rolls of material.
USPs
+ Easy loading and unloading of material rolls
+ Rewinding at a controlled tension level
Interested in further information on the Rewind Station?
Then download the technical data sheet.
Procescontrole en coatingkwaliteit zijn de belangrijkste uitgangspunten geweest bij de ontwikkeling van dit station. Het opwikkelstation maakt gebruik van een luchtexpansie wikkelas met safety chucks. In combinatie met de pneumatische laadarmen resulteert dit in een eenvoudig proces voor in- en uitladen van rollen materiaal.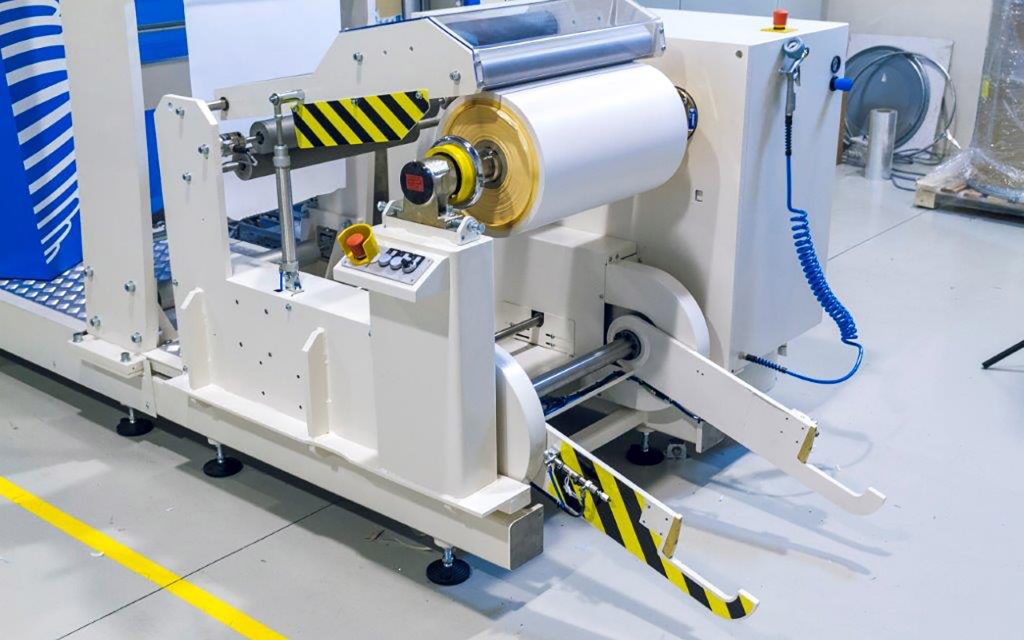 Learn more about the Rewind Station? Please contact our Label Coating sales team.