Maan Roller Coater Double
The Maan Roller Coater – Double is a premium-quality machine for the application of hotmelts. This Roller Coater is used to apply a coating to both sides of a flat panel in a single pass, with extreme precision. This machine is suitable for bonding a large number of different materials, including wood, plastic, foam or metal. The production speed of the Roller Coater is between 3 and 30 metres per minute.
USPs
+ Heated rollers
+ Variably adjustable seals
Interested in further information on the Maan Roller Coater Double?
Then download the technical data sheet.
The distinguishing feature of the Maan Roller Coater are its oil-heated coating rollers. As a result, the correct application temperature of the adhesive is guaranteed. The adhesive connection is made under perfect conditions, and the process takes place in a controlled manner. For the same reason, the Roller Coaters are fitted as standard with steel rollers, featuring a non-stick coating, that ensure optimal control of the adhesive temperatures. Other roller types are integrated according to customer requirements. The Roller Coater has a standard feed-through height of 3-100 mm and can be electronically adjusted.
Variably adjustable seals
The seals on the roller are variably adjustable, so the coating width can be set manually. By allowing the coating width to follow the process, you save glue and time. Because the seals of the Maan Roller Coater are mounted on the roller, leaking of glue alongside the roller is ruled out.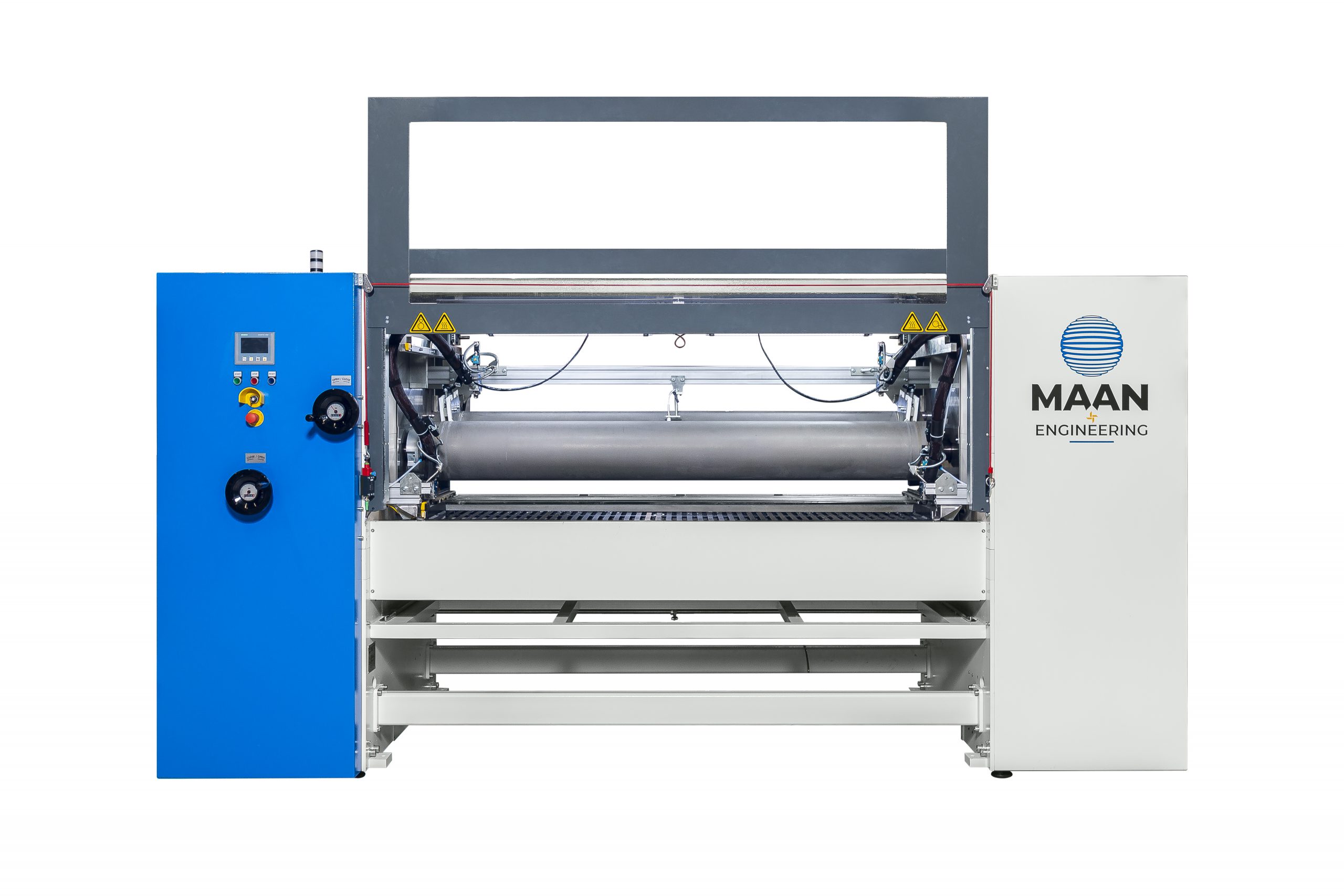 Learn more about Maan Roller Coater Double? Please contact our sales team.