The Maan Drum Melter 200 is a high-quality premelting system for (PUR) hotmelt. It is ideally suited to the processing of PUR hotmelt thanks to the melt-on-demand principle. The heated adhesive melting plate melts and pumps out only the top layer of the hotmelt. The remaining glue in the barrel remains stable and cannot degrade in quality.
USPs
+ Modular and quick-swap melting plates
+ Real-time display during the process
+ Pump switches off in case of underpressure and overpressure
Interested in further information on the Drum Melter 200?
Then download the technical data sheet.
Automatic vent and aeration valve
The meltingplate is equipped as standard with one automatic vent and aeration valve. This valve ensures that the adhesive drum is vented when the punch is lowered. When the drum is empty, the valve ensures that air is blown under the meltingplate and the meltingplate is pushed up. The empty glue drum can then be replaced.The valve is located directly downline of the gear pump, so the risk of air in the glue is minimised.
The Maan Engineering Drum Melters are equipped with a glue pressure sensor. The combination of this sensor, the control system and the gear pump ensures that the glue pressure is displayed in real-time during the process and is easy to set. The clever integration of these three components ensures a controlled production process. The pump switches itself off automatically at underpressure and overpressure. This eliminates the need for a traditional bypass and prevents ageing of the adhesive or clogging of the system.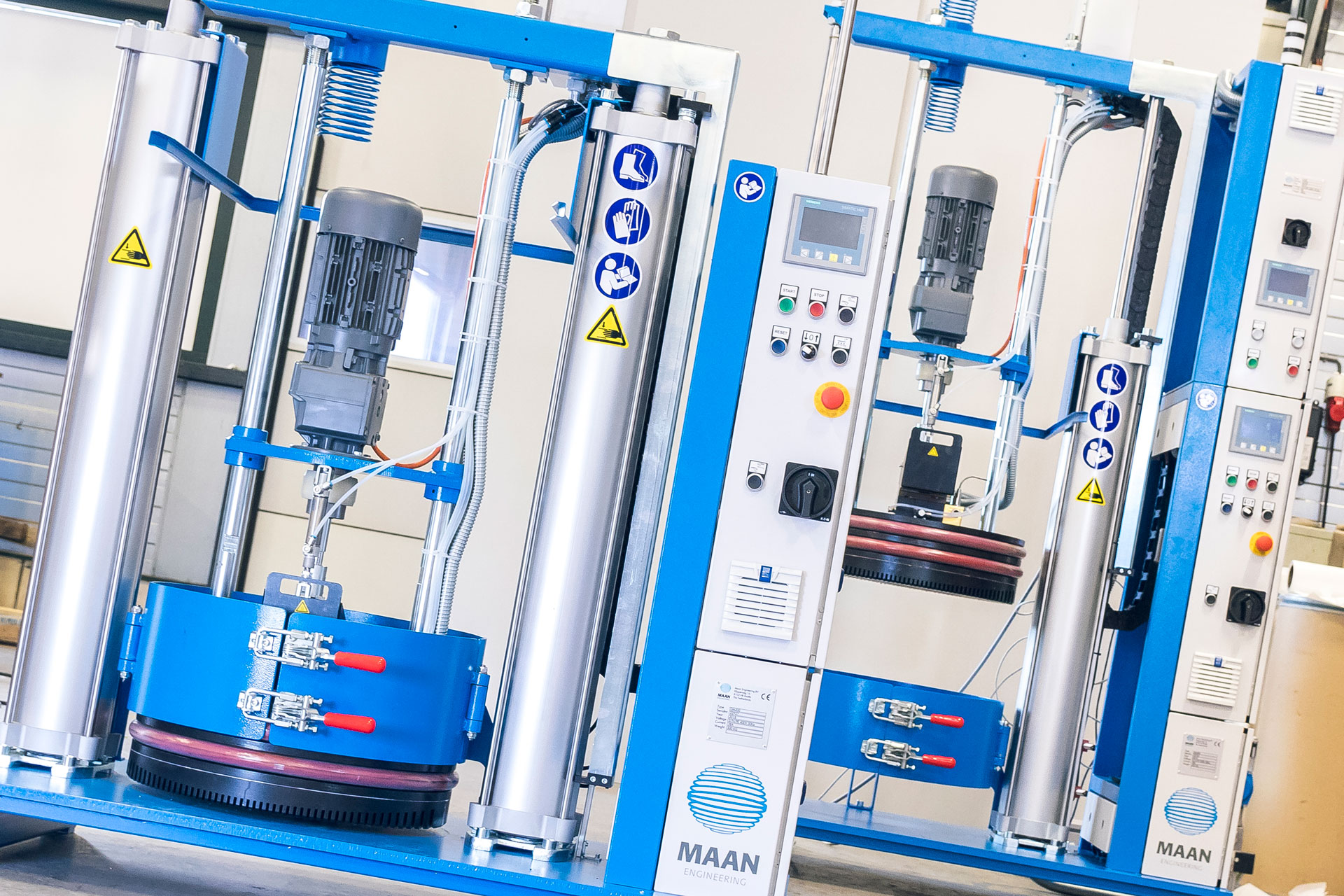 Learn more about Drum Melter 200? Please contact our sales team.