When a coating has to be applied to materials with a low surface tension, such as plastic, it is advisable to pretreat this material with Corona Treatment. In terms of effective adhesion in relation to surface tension, we recommend at least 42 dyne per centimetre. Corona Treatment is a high-frequency electrical discharge that increases the surface tension of the material, opening the 'hands' of the material, as it were. The treatment improves the chemical bond between the molecules in the panel to be coated and the hotmelt. This results in better adhesion of the hotmelt coating to the material. This surface treatment leaves the strength and appearance of the panel to be coated intact.
USPs
+ Better bonding of the adhesive to the substrate due to increased surface tension.
Interested in further information on the Corona Station?
Then download the technical data sheet.
Effectiveness of the treatment
A corona pretreatment is possible on innumerable materials.The effectiveness is dependent on the material to be coated, the required dyne level, the machine speed and the number of sides to be treated. Corona-Plus generators from Vetaphone, with a power range from 1 to 80 kW, are equipped with a unique resonance system that results in the most efficient generator on the market.
Maintenance is very important for prolonging the life of the ceramic electrodes. All Corona systems are supplied as standard with the unique Vetaphone Quick Change for easy offline exchange of the cartridge and maintenance of the electrodes. Due to the strict use of high-quality insulators and optimal airflow extraction, the Corona system is suitable for use in humid areas.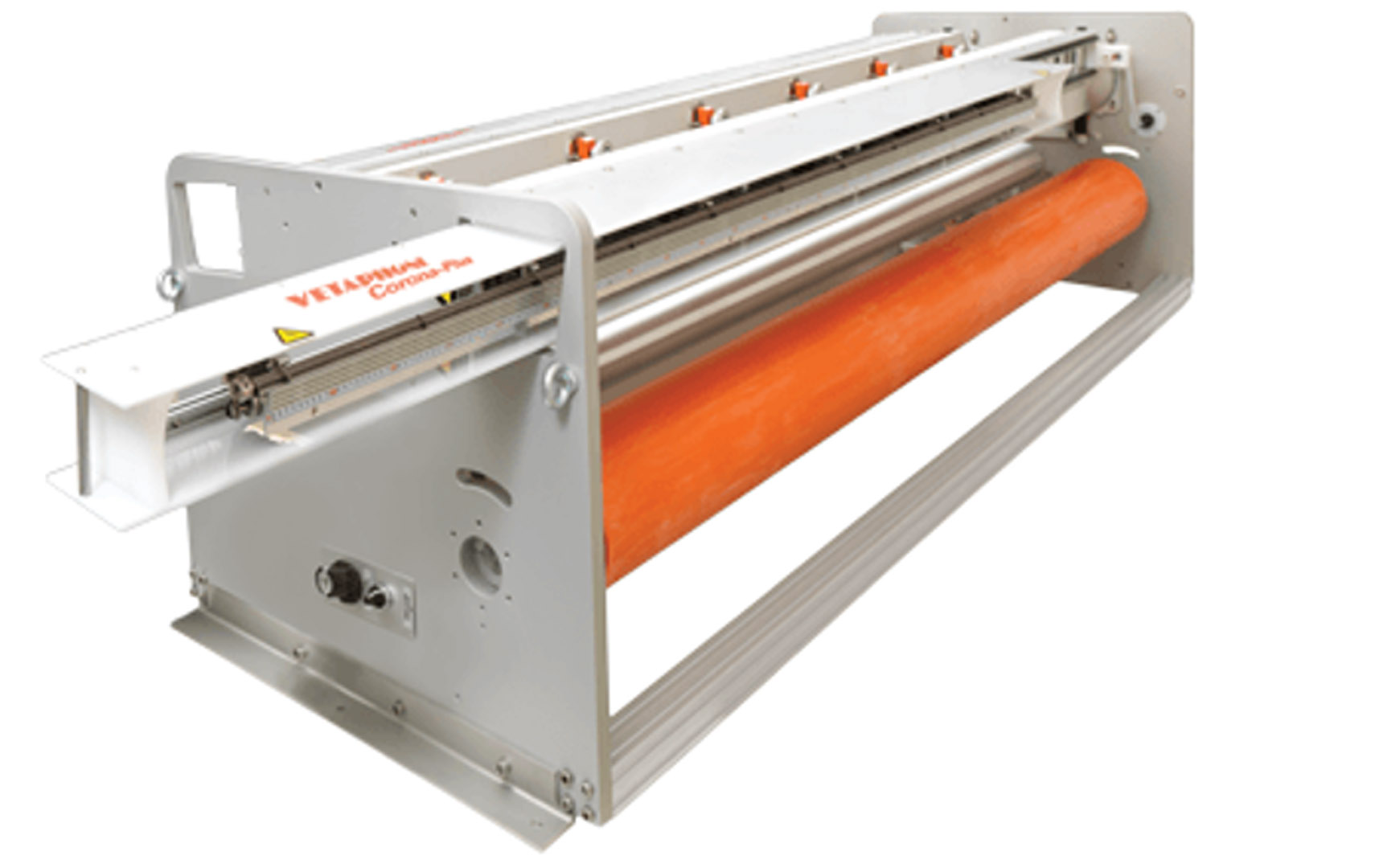 Learn more about Corona Station? Please contact our sales team.